How

does it work with an installation company?
After registering with our system, ask your manufacturer to send you its product regulations
You can use them to create requests for your customers and to calculate your cost
Register your own orders that you can manage from our system from the first contact with the customer to handing over the work and billing.
To create an offer in our system is very easy and orders with the producer can be done with one click
Linking our system to Google Maps and Google Calendar will allow you to be mobile and more flexible.
You can plan your installations and give tasks to your employees online
Xou can generate a lot of practical documents from our system, such as a work contract or a delivery report, and provide the customer with an advance and final invoice
For more flexibility, enjoy our mobile app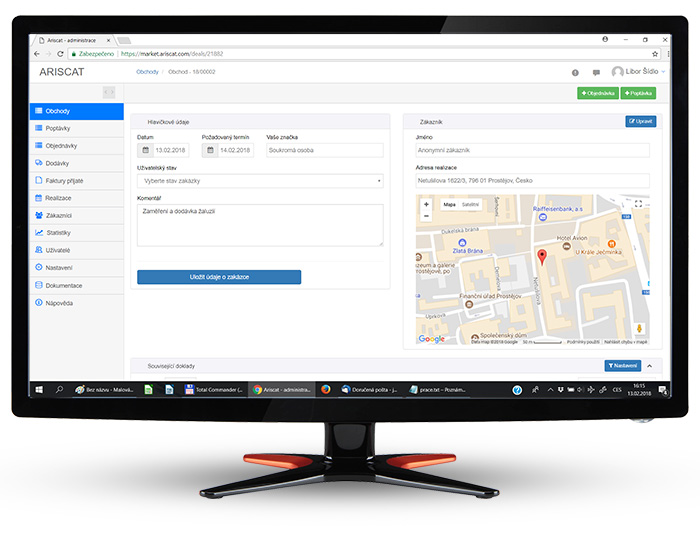 Do not miss:
You can also use your own products in the system; just upgrade your system edition. Check out our pricelist to see what our system can do.